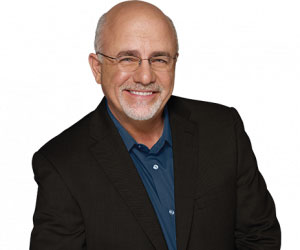 The Dave Ramsey Show
KSRO is proud to welcome The Dave Ramsey Show to the North Bay airwaves.  Hosted by best-selling author, Dave Ramsey, the live radio talk show focuses on life, love and relationships and how they happen to revolve around money. Listeners call in daily to ask Ramsey about getting out of debt, real estate decisions, investing, saving for emergencies, and wealth building strategies.
Ramsey knows first-hand what financial peace means in his own life living a true riches to rags to riches story. By age twenty-six he had established a four-million-dollar real estate portfolio, only to lose it by age thirty. He has since rebuilt his financial life and now devotes himself full-time to helping ordinary people understand the forces behind their financial distress and how to set things right financially, emotionally, and spiritually.
To ask Ramsey a question, call in during the show at 1-888-825-5225 or send an e-mail to daveonair@daveramsey.com.