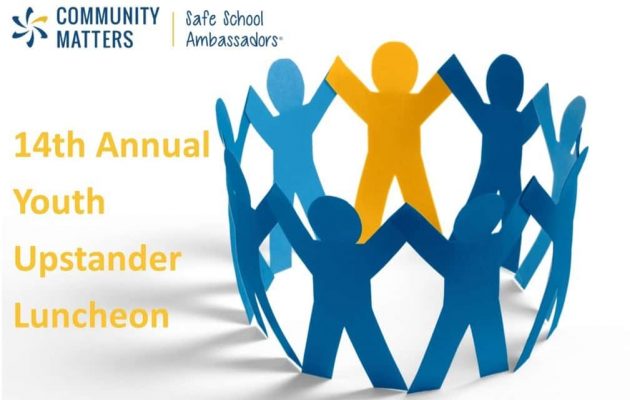 Photo courtesy of Community Matters.
Community Matters "The Solution to Achieving Safe & High Performing Schools" Strategic Relations Director Erica Vogal, along with Lisa Alexander, describe the Safe Schools Ambassador Program, a bullying prevention program, talks about how far reaching this program across the country, the proven results they've been able to achieve, what the objection could be from a school for not wanting to trial run the program, and the number of ambassadors trained in Sonoma County:
Join them for their 14th Annual Youth Upstander Luncheon on May 2, 2019 at the Santa Rosa Golf & Country Club from 11:30am – 1:30pm. Tickets are available HERE.