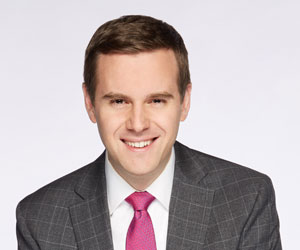 The Guy Benson Show
Weeknights on KSRO, catch The Guy Benson Show! Benson joined Fox News Channel (FNC) in 2013 and provides political commentary across FNC and FOX Business Network's (FBN) daytime and primetime programming. Additionally, he serves as political editor of Townhall.com.  In 2015, Benson was named to Forbes' 2015 "30 under 30′" Law & Policy list and in 2017, landed on Huff Post's roster for the "25 top millennial broadcasters in American news and politics."
Throughout his career, he has served as a Media Fellow at Stanford University's Hoover Institution and a Visiting Fellow at Harvard University's Institute of Politics. He is also a recipient of the College Republican National Committee's biennial Lee Atwater "Outstanding Young Conservative" award. Benson is the co-author of "End of Discussion" and graduated with honors from Northwestern University's Medill School of Journalism in 2007.
The Guy Benson Show offers listeners smart, fast-paced political and cultural insights from a right-leaning perspective. Blending major news-maker guests, a steady stream of Fox News Stars, passionate and informative monologues, and perspectives from callers.
The Guy Benson Show presents an energetic, informed, and often humorous take on the biggest news events and controversies of the day. It's fresh, unconventional conservative talk radio from a fresh, unconventional young conservative.