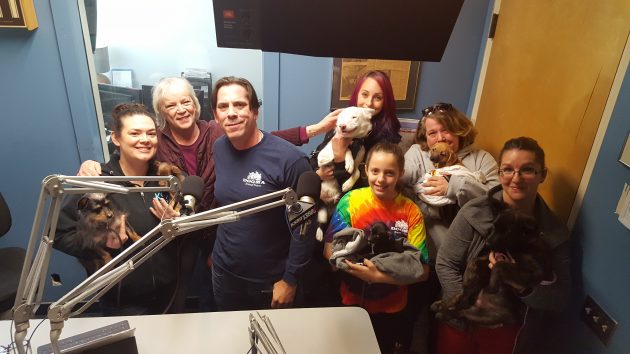 Dwayne Ledword and the wonderful staff at Dogma Animal Rescue, join us with puppies of all shapes and sizes, breeds and ages. Lindsay also shares what to know if you're going to adopt a puppy, and all the classes you can take to bond with your furry friend. They also have a fundraiser approaching they'd like to invite you to as well:
The fundraiser is April 3rd at the Rainbow Cattle Company with amazing raffle prizes, $5 dinner served, 21 and over, and will raise money for this incredible organization.
Pat Kerrigan and the staff at Dogma Animal Rescue with puppies.