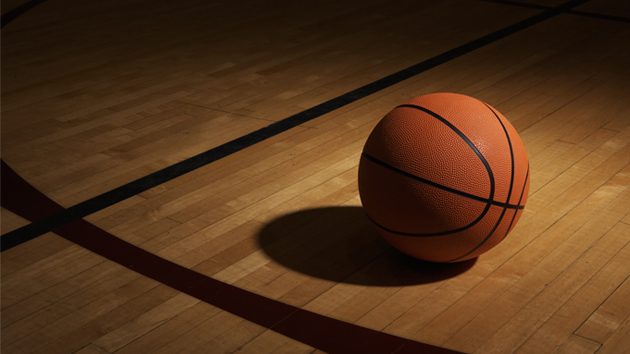 iStock/Thinkstock
iStock/Thinkstock(SPRINGFIELD, Mass.) — The Naismith Memorial Basketball Hall of Fame class of 2018 was announced Saturday with retired NBA stars Jason Kidd, Steve Nash, Ray Allen, and Grant Hill headlining the group.
Four-time NBA All-Star Maurice Cheeks also made the Hall, as well as women's stars Katie Smith and Tina Thompson, legendary college coach Lefty Driesell, and executive Rod Thorn.
Kidd is a 10-time NBA All-Star who played for the Mavericks, Suns, Nets, and Knicks in his 20-year career, winning a championship with Dallas in 2011. After starting his career with a co-Rookie of the Year award in 1995, by the time he retired, Kidd ranked second all-time in assists and steals, and third in triple-doubles. He also served as the Nets coach from 2013-14, and as the Bucks coach until as recently as January 22.
Kidd thanked the Hall of Fame for his selection, but also acknowledged his teammates over the years, saying, "this being a team sport, it's about my teammates and coaches, so hopefully I'm representing them well."
Joining Kidd is Steve Nash. Born in Johannesburg, South Africa but raised in Canada, Kidd broke into the NBA with the Suns in 1996. Nash would end up playing the majority of his career with Phoenix, other than a six year stint with the Mavericks, and three years in Los Angeles to finish out his career. In that time, he captured two consecutive MVP awards, made eight All-Star Games, and led the league in assists five times, finishing his career at third all-time in that category.
Ray Allen is one of the greatest shooters in NBA history, known for his deadly accuracy from three-point range. In his career with the Bucks, Supersonics, Celtics, and Heat, he was a 10-time All-Star and 2-time NBA champion, and retired with the most three-pointers made in league history.
Grant Hill shared Rookie of the Year honors with Jason Kidd in 1995, before going on to be named to seven All-Star teams in 19-years. He is the first former Duke player to make the Hall of Fame.
As for the other inductees, Maurice Cheeks appeared in three NBA finals with the 76ers, winning one of them. He was known for his defensive prowess, and retired as the all-time leader in steals (his record has since been eclipsed, leaving him in fifth place all-time).
Katie Smith is one of the greatest women's basketball players of all time. She is the leading all-time scorer in women's pro-basketball history and has also won three Olympic gold medals. Tina Thompson is a two-time Olympic gold medalist and also won four WNBA championships with the Houston Comets, while being named to nine All-Star Teams.
Lefty Driesell is 11th all-time on the D-1 college basketball coaching win list. He is most well known for his time at Maryland, where he made eight of his 13 NCAA tournament appearances.
Rod Thorn was a longtime NBA executive who was general manager of the Bulls when they drafted Michael Jordan.
Also making the Hall were five-time NBA All-Star Charlie Scott; president of the Warriors Rick Welts; European champion Dino Radja; and Ora Mae Washington, who played tennis as well as basketball.
The enshrinement ceremony for the Naismith Memorial Basketball Hall of Fame will be on Friday, September 7th, in Springfield, Massachusetts.
Copyright © 2018, ABC Radio. All rights reserved.