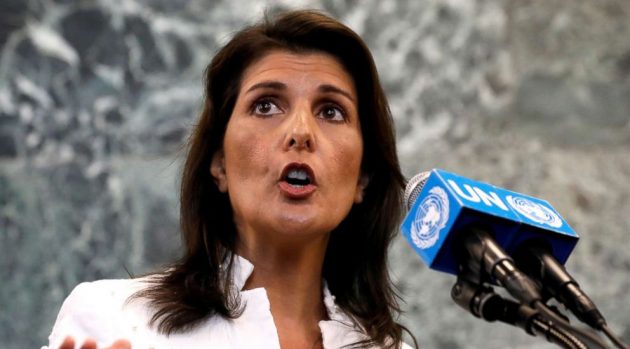 President Donald Trump announced that Nikki Haley has resigned as the U.S. ambassador to the United Nations and will be leaving her post at the end of the year.
Trump said that he is sorry to see Haley go but she had told him in advance that she wanted to take a break.
Haley reportedly told her staff that she intends to resign, according to one State Department source.
Haley was spotted by reporters in the West Wing this morning and when asked about reports of her resignation, she declined to comment.
Her last high-profile appearance was at the United Nations General Assembly in September, when she appeared alongside President Donald Trump.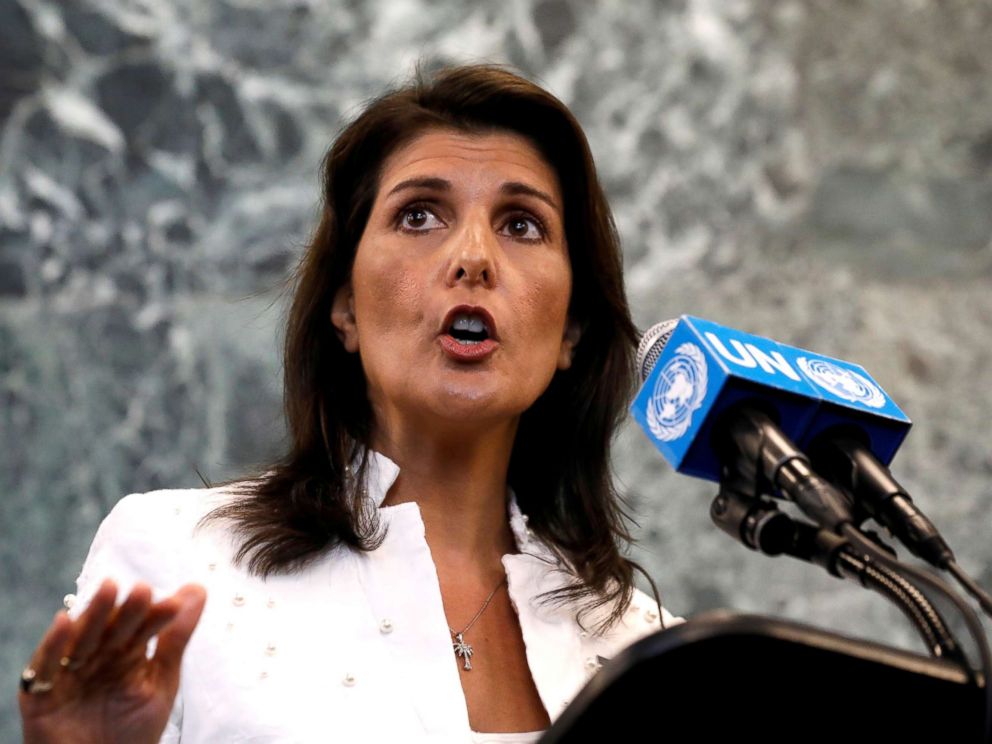 Haley has been the UN ambassador since January 2017. Prior to that, she served as the Governor of South Carolina.