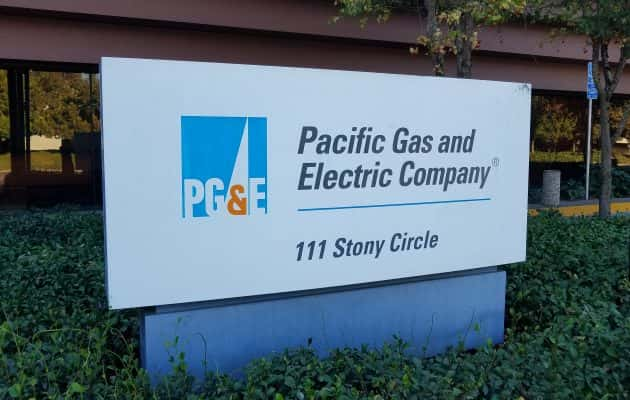 Photo courtesy of Stacy James.
Protesters are calling out PG&E for its alleged role in several recent deadly wildfires. Activists gathered at the power company's downtown San Francisco headquarters yesterday. Protesters are pushing for a public takeover of PG&E. The company announced Monday several measures it was taking to prevent massive wildfires such as the Camp Fire and the North Bay firestorm of 2017.
Meanwhile, in a letter from PG&E sent to state regulators, the utility confirmed suspicions of broken equipment on a tower near the point of origin of the Camp Fire. The letter stated several known damages including bullet holes, a fallen hook and a damaged tower arm.