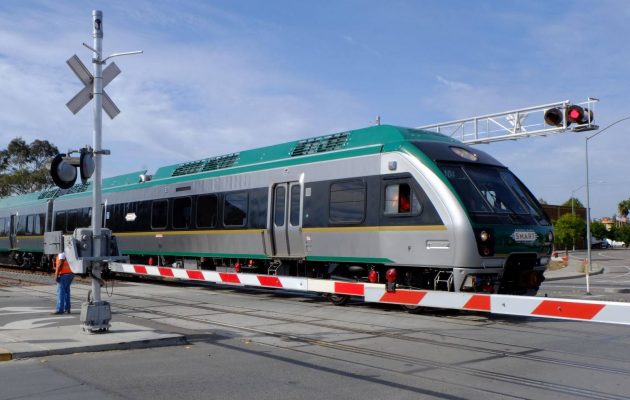 Photo courtesy of the SMART Train Facebook page.
The SMART Train Board and City of Santa Rosa are back to discussing a possible pedestrian and bike crossing at the tracks at Jennings Avenue despite the fact that SMART's Board are against the idea.
In last week's board meeting, half of the 12 member board spoke against the crossing citing general safety concerns and the close proximity to Helen Lehman Elementary School, according to the Press Democrat. The state agency that overseas rail crossing had previously given their approval for the project but it has never come up to a vote by the SMART Board. Currently the foot path at the crossing has been fenced off and any passerby has been forced to use a detour to the north or south of the crossing.