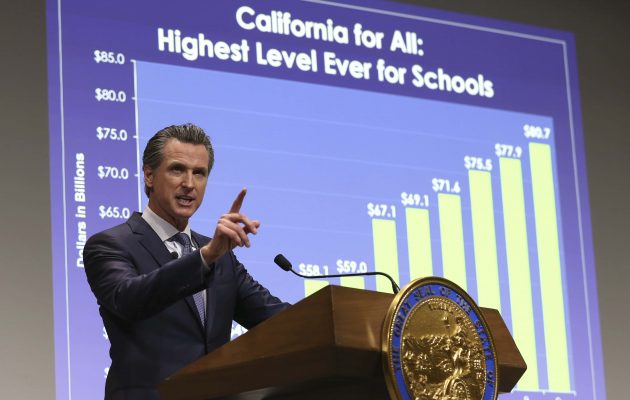 California Gov. Gavin Newsom presents his first state budget during a news conference Thursday, Jan. 10, 2019, in Sacramento, Calif. (AP Photo/Rich Pedroncelli)
Governor Gavin Newsom is looking to heavily invest in California's education system. The new Democratic governor is setting aside three-billion-dollars for a one-time payment to the state's teacher pension fund to help struggling school districts.
Another one-point-four-billion dollars is proposed for higher education. The bulk would go to the community college system with the goal of making tuition free for two years. Newsom also wants to invest over a billion-dollars in childcare infrastructure and kindergarten programs.