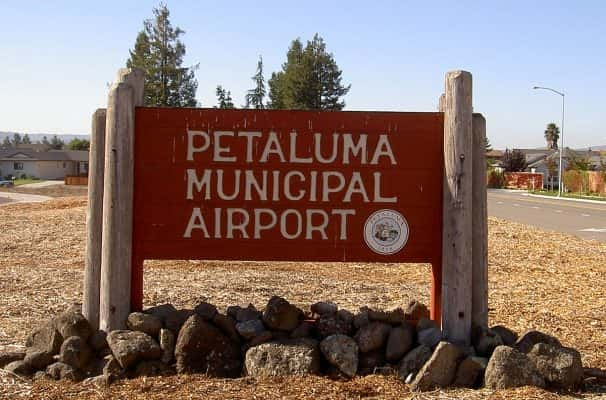 Photo courtesy of the Petaluma Municipal Airport.
No injuries were reported after a small plane made a crash landing at Petaluma Municipal Airport.
Sgt. Nick McGowan from the Petaluma Police Department. The crash happened around 11 o'clock yesterday morning. The flight instructor on-board said the student pilot had practiced landings multiple times, but this time they were testing a different speed with a new wing angle. The student had around 100 hours of instruction and was training for a check ride with an FAA examiner.