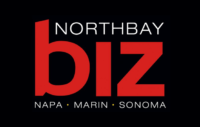 Karen Hart, Editor of North Bay Biz Magazine invites Executive Director of Mentor Me, Deb Dalton to talk about the community based work they do for kids with their mentor program, shares exactly how the mentorship program works, the training that goes into preparing mentors to bond successfully with kids in need, the problems in recruiting qualified mentors, and shares some breaking news about staffing at Mentor Me.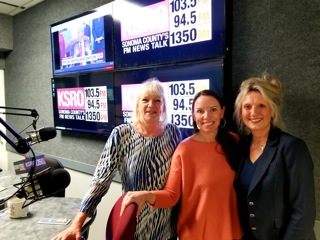 KSRO's Pat Kerrigan, Mentor Me's Deb Dalton and North Bay Biz Magazine's Editor Karen Hart.
Karen Hart concludes the interview by providing a preview of their latest issue, available on newsstands now:
You can find Mentor Me at 426 8th Street in Petaluma. You can submit and application and find more information at MentorMe.org.