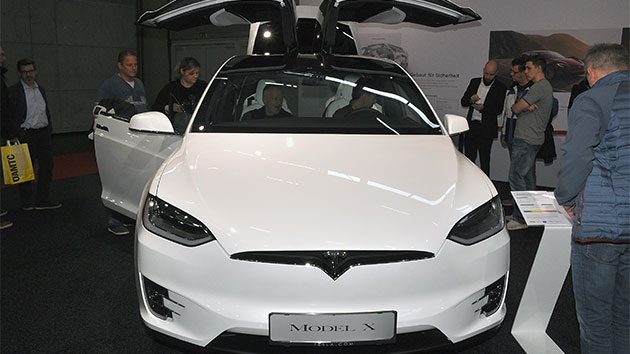 Manfred Schmid/Getty Images
Manfred Schmid/Getty Images(NEW YORK) — A Tesla owner whose car crashed Sunday evening in New Jersey blamed the vehicle's Autopilot, which he told police unexpectedly took over moments before the accident.
It was just after 6:30 p.m. when the driver, Eric Carter, of Hamilton, was heading north in his Tesla Model X on Route 1 in North Brunswick approaching Adams Lane, police said.
Carter told police he intended to go straight but the vehicle's steering wheel suddenly pulled to the right as he approached the intersection. The wheel locked to the right, Carter said, and a message appeared that the car had detected a new lane.
"His feeling is the vehicle registered the turn lane and got confused," said North Brunswick Police Captain Brian Hoiberg.
The Tesla went off the road, struck a curb, hit some traffic signs and careened over another curb before it came to rest in a grassy area, police said.
The vehicle has "extensive" damage, police said, but therewere no injuries.
Carter did not receive any summonses, police said.
There were no witnesses to the one-car crash. Carter is the only source of information, police said.
While the department had no similar crashes on file, a police source said at this point "there's no reason not to believe" the driver's account. The source noted the absence of alcohol, drugs or any claim that Carter was run off the road.
Tesla has reached out to the North Brunswick Police Department seeking additional information, a police source said.
A Tesla spokeswoman did not immediately provide a comment on Monday afternoon.
Copyright © 2019, ABC Radio. All rights reserved.