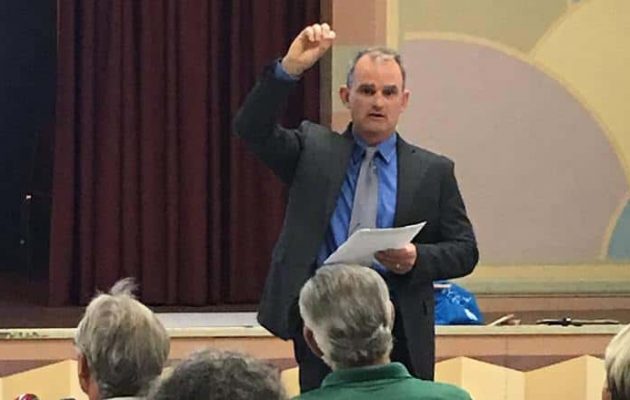 After 28 years of service to the Santa Rosa Police Department, Chief Hank Schreeder has announced his retirement to City officials. Chief Schreeder's effective date of retirement is planned for May 1, 2019, allowing time for transition within the Police Department before his departure.
Schreeder has served as Police Chief for more than five years after being selected through a nationwide, comprehensive recruitment process in 2015 that included a public interview forum.
Chief Schreeder first began service with the Santa Rosa Police Department in 1991 and progressed through the ranks working in many different assignments along the way, including the traffic and SWAT divisions as well oversight of the Gangs, Violent Crime, Domestic Violence, Property Crimes, Narcotics, and Crime Analysis units. He also served as the acting Police Chief for 15 months prior to his permanent appointment to the post.
The City will initiate a recruitment process immediately to begin a search for a new chief. The process is anticipated to take several months.