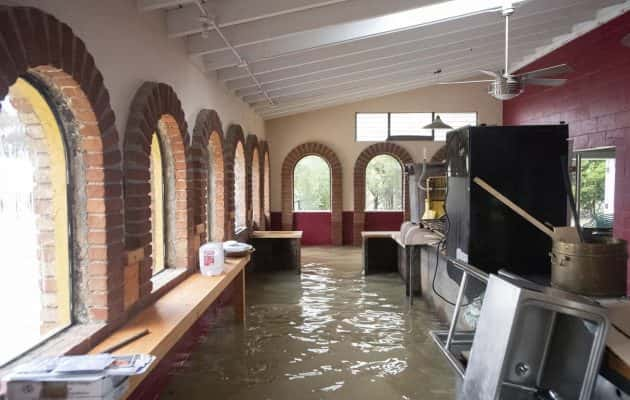 The flooded Surrey Resort fills with water as the Russian River flows through it in Guerneville, Calif., Friday, Feb. 15, 2019. Streets and low-lying areas flooded as the Russian River swelled above its banks Friday. (AP Photo/Josh Edelson)
West County Community Services Executive Director, Tim Miller, speaks to the facilities damaged by the flooding, the status of debris in the region, the resource that are currently available to help, how imperative it is to remove the debris as quickly as possible, and the upcoming fundraiser that you can participate in:
Join them on Friday, March 8th at Horse & Plow Winery for an evening of food, drinks, live music and community support for the victims of last month's devastating floods.
We'll be raising funds for West County Community Services, a local organization working to clean up after the floods while providing transitional housing and cost-effective services (mental health, transportation, etc) to the less fortunate who've been hit by this disaster. As well as to those who've lost their jobs as a result of recent business closures.
Food by The Farmer's Wife and music by members of Burnside. Sliding scale donations will be accepted at the door.