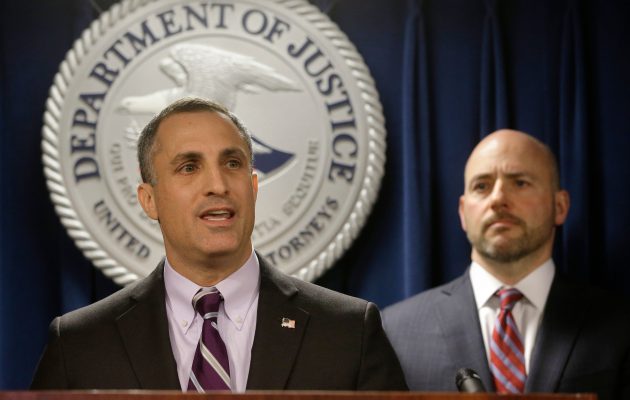 FBI Special Agent in Charge Boston Division Joseph Bonavolonta, left, and U.S. Attorney for District of Massachusetts Andrew Lelling, right, face reporters as they announce indictments in a sweeping college admissions bribery scandal during a news conference, Tuesday, March 12, 2019, in Boston. (AP Photo/Steven Senne)
A prominent Napa Valley Vintner has been tied to the College Admissions Scandal revealed yesterday by prosecutors.
Agustin Huneeus Jr., president of Napa Valley's Huneeus Vintners, has been implicated as one of the 33 parents who paid a total of 25 million in bribes to get their children into some of the nations top colleges. In this case, Huneeus has been charged with one count of conspiracy to commit mail fraud as part of a scheme to get his daughter into USC as a water polo recruit paying 50 thousand dollars to the Key Worldwide Foundation.