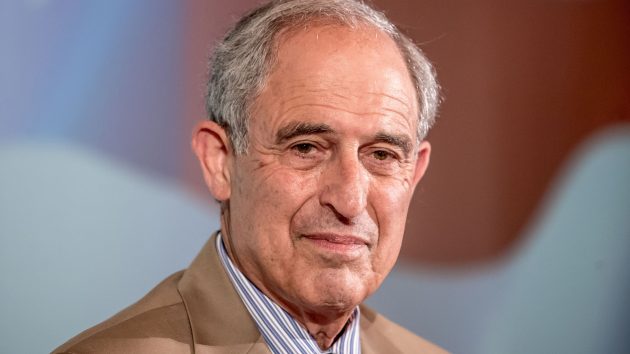 Mandatory Credit: Photo by MARTIN DIVISEK/EPA-EFE/REX/Shutterstock (9689423m) Lanny Davis Former Trump strategist Steve Bannon speaks in Prague, Czech Republic - 22 May 2018 Lanny Davis, former stragegist of Hillary Clinton attends a discussion meeting with former Trump political strategist Steve Bannon (unseen) in Prague, Czech Republic, 22 May 2018. Reports state that both spoke about US developments.
Attorney to former Trump 'fixer' Michael Cohen, Lanny Davis, joined The Drive with Steve Jaxon Monday following his high profile client's reporting to prison. Davis reflected on Cohen's journey over the past year as well as looking forward to the road ahead. Cohen reported to a federal corrections facility where he will serve his three-year sentence.
Cohen made brief remarks to gathered media outside of his home in Manhattan. saying that "there still remains much to be told. Cohen pleaded guilty to charges of lying to Congress about a prospective Trump Tower-Moscow project, campaign finance violations, along with other financial crimes.