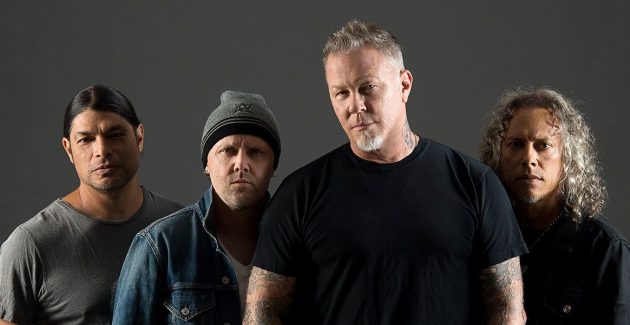 Metallica (Courtesy Photo)
Bay Area metal icons Metallica announced Tuesday that they would be stepping up once again in support of fire relief in both Northern and Southern California. Through the band's All Within My Hands Foundation, Metallica announced they would be donating a total of $100,000 to fire recovery-related funds including $50,000 earmarked for the Community Foundation of Sonoma County's "Sonoma County Resilience Fund." The band has stepped up the past three years to support communities impacted by wildfires, including headlining 2017's Tipping Point benefit concert at San Francisco's Oracle Park. The band posted a statement to their social media channels announcing the donation:
"Sadly, for the third year in a row, communities we have called home throughout the state of California are again experiencing the tragedy left in the wake of wildfires.
The All Within My Hands Foundation would like to lend support to those affected in both Northern and Southern California by donating $100,000 to assist in relief, $50,000 to the Sonoma County Resilience Fund – created by the Community Foundation Sonoma County – and $50,000 to the Wildfire Relief Fund – created by the California Community Foundation.
Both organizations are dedicated to long-term recovery efforts, helping residents resume normal lives as they get back on their feet after the devastation of these firestorms. We would also like to encourage you to join us in supporting those in need as well as the first responders who have been working tirelessly to keep Californians safe. Whether you are able to contribute money, non-perishable food, clothing and other supplies, or your time by volunteering or providing temporary housing, every bit helps."
In a 2018 interview with KSRO, drummer Lars Ulrich said that the band formed its All Within My Hands Foundation as a way to not only give back to the community of fans that have supported Metallica, but also as means to inspire their worldwide fanbase into action and volunteerism as well. Metallica aren't the only ones getting in on the action – Facebook pledged $150,000 to the Resilience Fund, and the Oakland Athletics and Golden State Warriors also announced contributions in recent days.