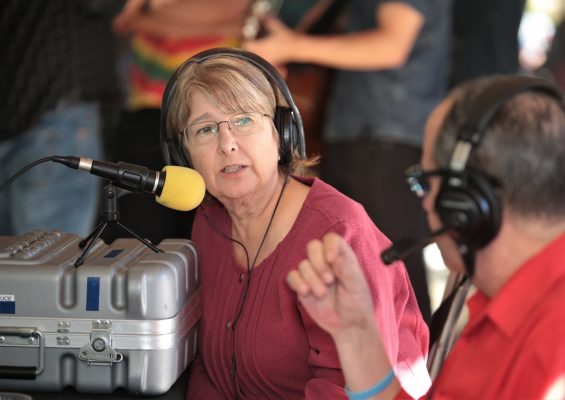 Santa Rosa City Councilmember speaks on KSRO's The Drive with Steve Jaxon
Mike DeWald (@mike_dewald)
Santa Rosa City Councilmember Julie Combs could face scrutiny from the city following her recently announced move to Ecuador. At this week's meeting of the Santa Rosa City Council, Councilmember Ernesto Olivares requested that city staff look into Combs' status following the issue being raised by community members at the meeting. Combs recently announced her consideration to resign from the council and requested that she be allowed to have a say in choosing her successor to the seat. The motion was ultimately killed after the council vote resulted in a 3-3 tie, though Combs did not make her future plans official following the vote.
"My main concern is that she is voting on issues that could affect our community for years to come, but will not affect her" said Santa Rosa resident Tony Geraldi, who voiced his concern at the meeting, "can she even vote on these issues if she currently does not qualify to even be on the council?"
A review from the city could include both a check on Combs' residency as well as her 'commitment to service' for the community, among other factors. If it's found that Combs no longer holds Santa Rosa residency or is not found to be fulfilling her commitment to service, she would face an immediate ouster from the council. Santa Rosa City Council members cannot serve while living outside of the Santa Rosa city limits. Should Combs be removed, the council would immediately be tasked with appointing a replacement. Combs attended Tuesday's meeting remotely, calling in by phone from her presumed new residence in Ecuador. Combs faced criticism after posting photos to social media from the South American country. In late 2018, Combs had announced her intention to run for the Third District seat on the Board of Supervisors currently held by Shirlee Zane, but ultimately chose to end her run earlier this year.
Combs responded in a Facebook statement Thursday, saying:
So much conversation about my personal life. I will discuss more fully in council report outs on Nov 19th. 

I am a resident of Santa Rosa and I will continue to be a resident of Santa Rosa. 

I own 2 homes, my primary is in Santa Rosa. 

My husband has had a medical issue for over a year now that has greatly affected our situation. He and I are currently at our second home in EC. I need to take more time with him. 

I was in Santa Rosa in October and attended council meetings and continued my work on council. Then I traveled to the EC to check on him and to celebrate our birthdays both of which are in the first weeks of November. 

By law I can be away from Santa Rosa for 30 days at a time. 

Yes I am selling a home that is too large and too expensive for us now. Yes I am looking for a more affordable place to live in Santa Rosa. 

I am also continuing to work and vote on issues I've been working on for many years. The idea that if I'm out of town for a couple of weeks I suddenly don't understand issues in Santa Rosa is pretty silly. 

And I do wish people who are making comments would talk directly with me in private rather than making pronouncements at public meetings. If they cared they would have asked me directly. But instead they are just distracting away from important decisions for our city that have been in the works for some time. I have already indicated I'm not running again. I stepped down from running for supervisor. I'm working out difficult family medical and financial issues as best I can while continuing the supposedly part time job on council. 

I'll say more on Nov 19.