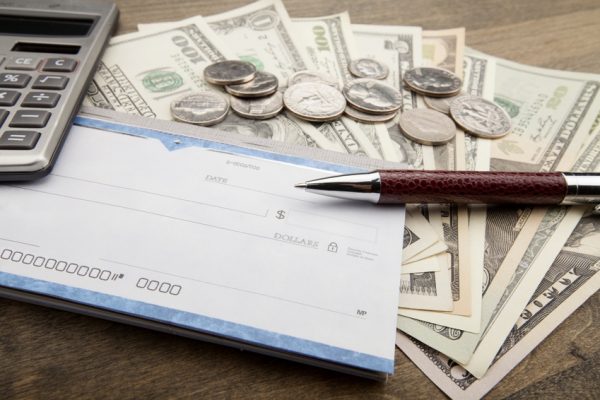 Check, Paycheck, Bank Account.
KSRO reached out to banks and their branches within the county to see how their hours and services have been affected by the Covid-19 outbreak. The following banks and other financial institutions responded with the following:
American Ag Credit
As of 3/23/20, American Ag Credit has closed all offices to foot traffic but are accepting customers by appointment. They provide financial services to farmers and ranchers in seven Western states, however, do not accept deposits. As such, American Ag Credit differs from commercial and community banks when it comes to foot traffic.
Please visit https://www.agloan.com/covid-19/ for their latest updates.
Bank of America
Bank of America has shortened hours at all 4,300 of our financial centers nationwide to 10 a.m. to 4 p.m. Monday-Friday, regular hours on Saturday.
Bank of the West
Ryan Bailey, Executive Vice President and Head of the Retail Banking Group, Bank of the West:
"For the safety and well-being of our customers and team members, Bank of the West is temporarily adjusting our branch operations. For more information, including current hours and branch lobby availability, please visit our Branch Locator at https://www.bankofthewest.com/HeretoHelp  or call your local branch."
Banner Bank
Santa Rosa Branch remains open for business.  Out of an abundance of caution, and in accordance with public health directives related to social distancing, Banner Bank has restricted access to the branch lobby.  However, clients who need access to the lobby to conduct business like access their safe deposit box, sign loan docs, etc. can call the branch and set up a time to come in.
Chase Bank
Hours and locations can be found at the Chase mobile app and at chase.com/branch, which is updated daily. In most cases, there is an open branch within a short walk or drive from a temporarily closed branch.
Exchange Bank
https://www.exchangebank.com/coronavirus/
Closed Branches/Offices
Cotati
Spring Lake Village (satellite office)
Appointment Only Branches – Mon-Fri 9-3. Closed Saturdays.
Available for safe deposit box access only:
Bennett Valley
College
Larkfield
Petaluma East
Santa Rosa Main (drive-up banking available M-F 9-3)
Please call 707.524.3000 or 800.995.4066 to schedule an appointment to access your safe deposit box.
Open Branches – Mon-Fri 9-3, Saturday 9-1
Cloverdale (closed Saturdays)
Coddingtown*
Dutton
Healdsburg*
Petaluma Main*
Reinking (Montgomery Village)
Rohnert Park*
Roseville (closed Saturdays)
Sebastopol
Sonoma
St. Francis (closed Saturdays)
Stony Point (closed Saturdays)
Windsor
*Drive-up banking available
Social Distancing for Safety
In response to COVID-19 and concerns for the health and wellbeing of our customers and employees, we are practicing social distancing and limiting the number of customers we allow into our lobbies. When visiting a branch, customers will wait outside and will be welcomed into the branch as quickly as possible. We encourage customers to take advantage of our online and mobile banking services. Please visit exchangebank.com or call 707.524.3000 or 800.995.4066 to learn more about digital banking and available banking services.
Exchange Bank has five drive-up tellers available to serve your banking needs from the convenience of your car.
First Community Credit Union
branch information – https://www.comfirstcu.org/about-us/covid-19-plan
As noted therein, closures are primarily a result of staff shortages due to child care issues with the school closures.
First Republic says:
"All five of First Republic's offices in Sonoma, Napa and Marin counties are open 9 am to 3:30 PM, Monday through Friday. We have special hours for clients 60 and over from 9 am to 10 am each day. In accordance with guidelines from public health officials, First Republic will practice social distancing. We also encourage clients to use First Republic's online banking, mobile app or call center to handle their banking needs.
"Hours and locations of First Republic offices in the North Bay https://www.firstrepublic.com/locations/north-bay-wine-country?gnav=globalheader;locations-north-bay-/-wine-country"
First Tech Federal Credit Union
As of right now, all branches in Sonoma County are open to serve First Tech members. Here's a link to First Tech's site dedicated to communicating information to their members during this time. You will find the latest branch information here as well.
https://www.firsttechfed.com/articles/updates/covid-19-update
Luther Burbank Savings
As an essential business, Luther Burbank Savings remains open to serve customers. The Sonoma County branch, located at 500 Third Street in Santa Rosa is open 9am to 5pm (PT) through Friday. Beginning next week, in consideration of the health and safety of employees and customers, Luther Burbank Savings will be temporarily changing branch hours to 10am to 3pm, Monday – Friday. For customers who prefer to bank online, our digital platform is available 24/7 at lutherburbanksavings.com.
Mechanic's Banks (formerly Rabobank)
All Mechanics Bank (formerly Rabobank) branches in Sonoma County are operating on reduced hours Monday through Friday, 10 a.m. to 4 p.m. We are closed Saturdays and Sundays.
North Bay Credit Union
The Santa Rosa main branch at 397 Aviation Blvd is open Monday – Friday 10:00 am to 3:00 pm.   Our other branches are closed but are available by appointment.
Patelco Credit Union
Our branches remain open with modified hours
Effective, Monday March 23, we are temporarily changing our branch hours for our members:
Weekdays    10am – 4pm
Saturdays    Closed
Poppy Bank
Poppy Bank has been closely monitoring the recommendations provided by the CDC and has temporarily changed our in-store branch hours to Monday – Saturday 10am – 4pm. Our brick and mortar branch locations continue to operate during their standard hours.
Redwood Credit Union (Sonoma County)
1129 S. Cloverdale Blvd.

Suite A

Cloverdale, CA 95425

Hours:

Mon. – Fri.: 9 a.m. to 6 p.m.

Sat.: 9 a.m. to 4 p.m.
1205 N. Dutton Avenue

Santa Rosa, CA 95401

Hours:

Mon. – Fri.: 9 a.m. to 6 p.m.

Sat.: 9 a.m. to 4 p.m.
2460 Mendocino Avenue

Suite A

Santa Rosa, CA 95403

Hours:

Mon. – Fri.: 9 a.m. to 6 p.m.

Sat.: 9 a.m. to 4 p.m.
2763 4th Street

Santa Rosa, CA 95401

Hours:

Mon. – Fri.: 9 a.m. to 6 p.m.

Sat.: 9 a.m. to 4 p.m.
301 N. McDowell Blvd.

Petaluma, CA 94954

Hours:

Mon. – Fri.: 9 a.m. to 6 p.m.

Sat.: 9 a.m. to 4 p.m.
250 Rohnert Park Expressway

Rohnert Park, CA 94928

Hours:

Mon. – Fri.: 9 a.m. to 6 p.m.

Sat.: 9 a.m. to 4 p.m.
7840 Covert Lane

Sebastopol, CA 95472

Hours:

Mon. – Fri.: 9 a.m. to 6 p.m.

Sat.: 9 a.m. to 4 p.m.
500 West Napa Street

Ste 500

Sonoma CA 95476

Hours:

Mon. – Fri.: 9 a.m. to 6 p.m.

Sat.: 9 a.m. to 4 p.m.
8945 Brooks Road South
Suite 111
Windsor, CA 95492
Hours:
Mon. – Fri.: 9 a.m. to 6 p.m.
Sat.: 9 a.m. to 4 p.m.
Silicon Valley Bank says:
"All of our Northern California branches are open. The hours for our St. Helena location are 8:00 a.m. – 5:00 p.m. Mon-Fri. We request that visitors who have had flu-like symptoms or traveled to international locations in the 21 days prior refrain from visiting the branch."
Tri Counties Bank
During the Coronavirus Outbreak, Tri Counties Bank's Santa Rosa Branch is open. Currently revised hours of 10 AM to 3 PM Monday to Friday. Closed on Weekends until further notice.
The Tri Counties Bank Santa Rosa Branch is currently open Monday through Friday 10:00 am to 3:00 pm.
Coronavirus updates, including current branch hours on our website at www.TriCountiesBank.com/Coronavirus
Umpqua bank
All but the Windsor store are open.  Since things can change quickly, Umpqua bank encourages customers to visit https://www.umpquabank.com, where they can check their store status.
US Bank
US Bank will be updating USBank.com/locations on a regular basis to provide current operations and services across our branch network. US Bank branches are, however, operating with reduced hours of 9:30 a.m. to 4:00 p.m. Customers with questions or banking needs that are not available via drive-through or ATM are encouraged to call 888-287-8717.
Wells Fargo
Customers can check Wells Fargo's branch locator for ATM locations and the status of branches.
The adjusted standard branch operating hours for most branches across the nation are 9:30 a.m. – 4 p.m., Monday through Friday. Branches with Saturday hours will be open from 9 a.m. – noon.
The financial services provided by Wells Fargo are critical and essential to the stability of our economy and the financial wellbeing of our customers and communities. We are in close contact with local authorities, including public health officials, and will return to normal business operations when possible.