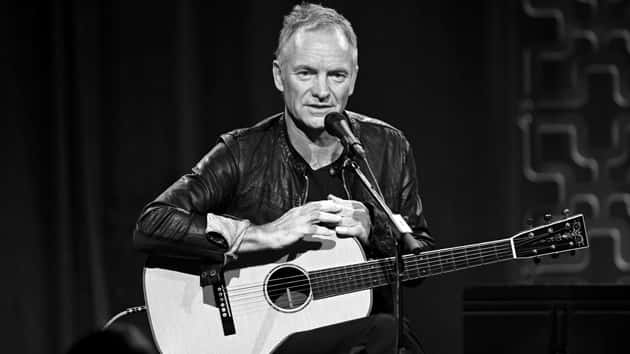 Andrew Toth/Getty Images for iHeartMedia
Andrew Toth/Getty Images for iHeartMedia(NEW YORK) — With social distancing guidelines firmly in place for most of the country, if not the world, the COVID-19 pandemic has breathed new life into The Police's 1980 hit "Don't Stand So Close to Me."
On Thursday, Tonight Show host Jimmy Fallon decided to tackle the super topical song and update it with a self-quarantine remix featuring everyday household items.
Even better, when approaching Police frontman Sting for permission to sing the song on the Thursday episode, the British rocker did one better. He told Fallon "I'll do it with you guys."
The two, along with Fallon's house band The Roots hilariously grabbed whatever noisemakers they could find around their homes — like jars and forks — and performed a perfectly socially-distanced version of the 1980 classic.
Some items used in the eccentric Thursday performance: Scissors, hair pick, a Connect 4 game, throw pillow and a pair of sneakers — among other things.
However, there were exceptions for a handful of "real" instruments, like a tuba and ukulele.
Either way, what should have been a motley crew of "instruments" actually produced a pretty epic-sounding rendition, with Sting on vocals and Fallon harmonizing.
Following the mini-concert, Fallon plugged the charity Sting personally singled out, frontlinefoods.org, which "supports healthcare workers with healthy meals from local kitchens."
So far, the charity has raised over $1 million dollars.
Copyright © 2020, ABC Audio. All rights reserved.