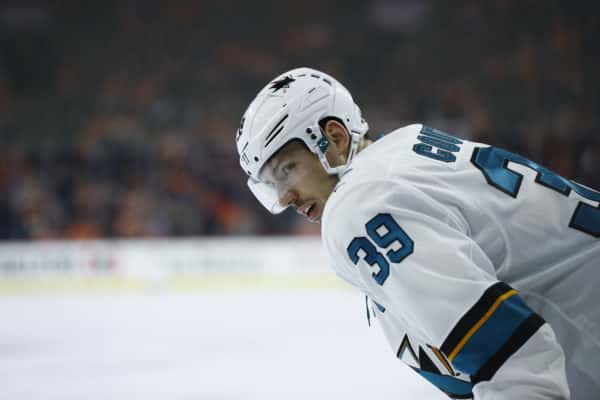 San Jose Sharks' Logan Couture plays during an NHL hockey game against the Philadelphia Flyers, Tuesday, Feb. 25, 2020, in Philadelphia. (AP Photo/Matt Slocum)
Listen to full interview audio with San Jose Sharks Captain Logan Couture:
Mike DeWald (@mike_dewald)
Like much of the rest of the country, San Jose Sharks Captain Logan Couture watched as the impacts of the coronavirus continued to grow. Couture was back in San Jose after sustaining an injury in one of the final games before the league wide shutdown when the news was finally made official.
"It was just a shock and surprise," said Couture, "but the main the thing the players realize is that there are bigger things out there than sports right now and we're just worried for people that are losing their lives and that are sick."
The pandemic has created a relative equal footing of information uncertainty, whether it's professional athletes, touring musicians, or restaurant workers – everyone is in the same boat when it comes to awaiting the latest developments on when it might be safe for them to return to work. Couture said that its created a 'wait and see' environment for many professional athletes, it's a trade-off he's willing to make if it means that fans and players alike stay safe.
"No one really has a clear idea of what the future holds at the moment," said Couture, "I don't think sports are going to move forward until that clear idea really comes into focus."
A usual month of March for Couture would consist of playing out the final weeks of the regular season and preparing for a deep playoff run. Couture said there was an initial feeling of anxiousness given the abruptness of the season's pause, but players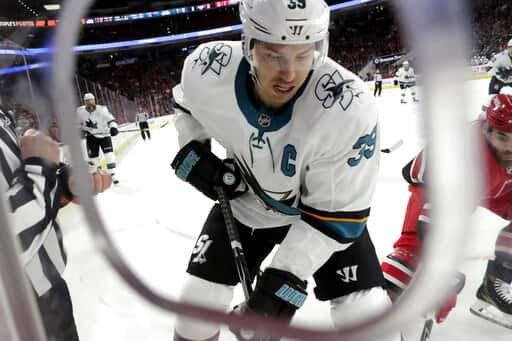 "It was just sudden and instantaneous," said Couture, "for a lot of guys on our team, they were trying to scramble to figure out what to do if they should go back to their home countries and be with their families."
Couture said that, while there's still uncertainty, he's been able to adapt to the change so far staying at home in San Jose. He keep up on his conditioning at home, even purchasing a Peloton bike to keep getting in work in hopes of an eventual season restart.
Just a handful of months ago, if you had asked a professional athlete about their willingness to play games in an empty arena, the response would very likely have been mixed. But as the nation and the world have experienced weeks of shelter in place and stay at home orders, the demand for an outlet to provide some feeling of normalcy grows louder.
With Dr. Anthony Fauci saying recently that sports could resume in an empty arena environment, it's likely many player would be more willing. Couture endorsed the idea, given that the solution was deemed safe for all involved, but the uncertainty remains.
"From what I've been told, there's no set plan right now," said Couture, "they're still trying to wait and go by what the health experts are telling them, and that's really all that we can do."
On the issue of what to do with the current 2019-20 season, Couture said that it is feasible to finish out the current year, but that a number of variables need to be given close consideration to make sure it's done right.
"The season needs to have some integrity," said Couture, "you need to try to make it equal for teams getting into the playoffs, and then there has to time to have four 7-game series, it's the only way to make it a true Stanley Cup Playoffs."
Couture said that even though there are extraordinary circumstances, he doesn't like the idea of changing the rules to decide
"I'm the type of person that wants it to be the way it's always been," said Couture, "I know time is going to be tight, as a fan of the game I'd like to see the season completed, but if not I don't want to see next season suffer because of it."
Couture doesn't separate himself from the game during his downtime, noting that he'll watch some of the replays and classic games on local TV when they're aired. He jokes about his preference for the locally-televised games because 'we always win those ones.'
"I miss watching hockey, I miss being a part of the playoffs, which would be going on right now," said Couture, "I think every NHL player wishes we were playing, but we fully understand what's going on."
On The Ice
Couture is taking the pause to look back on this year's campaign, his first as the the Sharks' captain, and using it as a learning opportunity for the future. Couture said making the transition to campaign didn't change the way he played or interact with his teammates.
"I've played with enough guys in our locker room and hey know who I am, they know what I'm about, they know how I go about my day-to-day business," said Couture, "for me to change, I think it would just be fake, I don't like being someone that I'm not."
The team struggled this year, in part due to numerous injuries, but it's a responsibility Couture said puts on himself as one of the team's leaders.
"In a season like that, when things aren't going well, there's so much that you can learn," said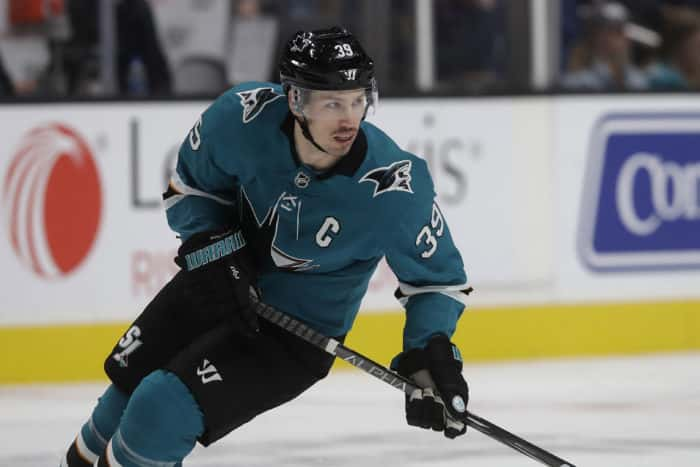 Couture, "now that I've had a month to sit back and reflect on the season, there's so many things that I can learn and grow from. In that aspect I'm glad that it happened, but I don't ever want it to happen again."
Couture has played alongside many legends throughout his Sharks career, and he says that his style is influenced by his time with players like Joe Thornton and Patrick Marleau. Couture also speaks highly of veteran players he was able to play with for a short time during his career, like Ryane Clowe and Dan Boyle.
"[Boyle's] tenaciousness and how feisty he was, a guy that always had a chip on his shoulder," said Couture, "he was never drafted and was told he was too small, but went out and won a Stanley Cup and was one of the best defenseman in the league for a decade."
The team made a shake-up mid-season, firing longtime Head Coach Peter DeBoer and members of the coaching staff, naming assistant Bob Boughner as interim Head Coach. Boughner has gotten public support from players and from General Manager Doug Wilson in recent weeks, it's a sentiment Couture echos, saying he wants to see Boughner return as the team's bench boss.
"That's something I talked to Bougie about," said Couture, "I appreciate what he brings, I think he's a very good coach, when he took over we played hockey that I think is winning hockey."
Couture admits that ultimately the decision is out of the players hands, and the team will support whatever direction the organization decides to take.