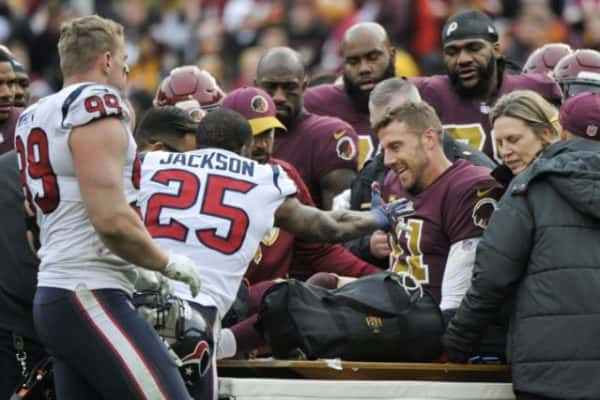 Listen to complete interview with ESPN's Stephania Bell with KSRO's Steve Jaxon on The Drive:
ESPN cameras followed Washington Redskins quarterback Alex Smith on his road to recovery following a gruesome leg injury that has sidelined him for more than a season. ESPN Injury Analyst Stephania Bell joined KSRO's The Drive with Steve Jaxon to talk about the injury, Smith's incredible rehab, and his hopes to once again take the field for an NFL team. Bell said the usually private Smith wanted to use the opportunity to document the process as an inspiration for future players in the same situation.
ESPN's E:60 documentary "Project 11" airs today at 4:30p PT on ESPN.