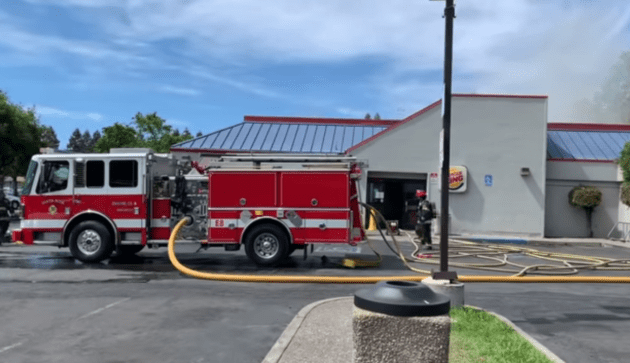 Photo courtesy SRFD Facebook Page
A Santa Rosa Burger King is shutting down indefinitely after a fire Wednesday afternoon.
Firefighters arrived shortly after 3:15 PM to calls of a fire on Stony Point Road where smoke was coming from the roof and inside the building. The fire was burning in the attic and ventilation systems and crews cut holes in the roof to release the smoke and attack the fire. All Burger King employees and customers were evacuated and no injuries were reported. An estimated $200-thousand dollars of damage was done and the restaurant will remain closed pending repairs. There was no mention from the Santa Rosa Fire Department regarding the cause of the blaze.