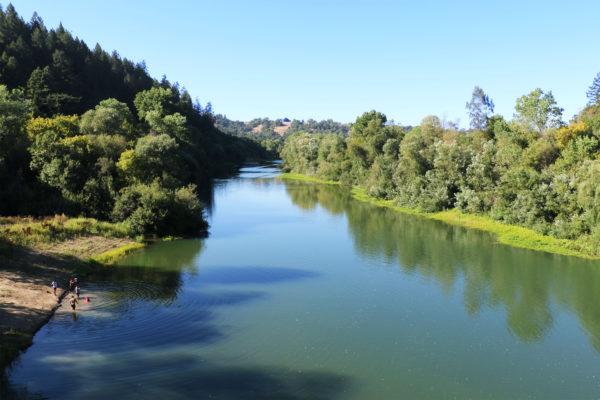 Russian River (ShutterStock Image)
Sonoma County is hosting another forum about the drought this afternoon. This virtual town hall meeting will include long-range forecasts and discussion about the chances of a fourth straight La Nina winter. That would mean little rain and more dry conditions lingering into next spring and summer. Lead National Weather Service Forecaster Brooke Bingaman will be one of the panelists. There will also be discussion about what impacts the drought might have on water quality in the Russian River, recreation, and Sonoma County's regional parks. It'll be the third virtual town hall meeting about the drought this year. They happen on the first Thursday of each month.
Register in advance to view the town hall live on Zoom and to pose written questions to panelists during the briefing. Questions may also be submitted in advance to publicaffairs@sonoma-county.org.
The briefing will be streamed live on the County of Sonoma Facebook page. Live translation in Spanish can be viewed on the County of Sonoma YouTube channel.