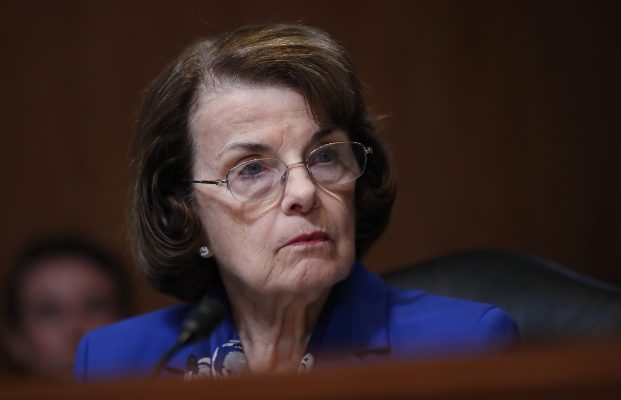 Sen. Dianne Feinstein, D-Calif., listens as FBI Director Christopher Wray testifies during a hearing of the Senate Subcommittee on Commerce, Justice, Science, and Related Agencies about the FY2019 budget, on Capitol Hill, Wednesday, May 16, 2018 in Washington. (AP Photo/Alex Brandon)
Senator Dianne Feinstein explained the legislation would prevent the Department of Homeland Security from taking children from their parents at the border.
The Keep Families Together Act, supported by Senator Kamala Harris and several other Senators, would ensure the federal government is acting in the best interest of children. Feinstein insisted Congress has a moral obligation to take a stand and say that families shouldn't be forcibly separated.