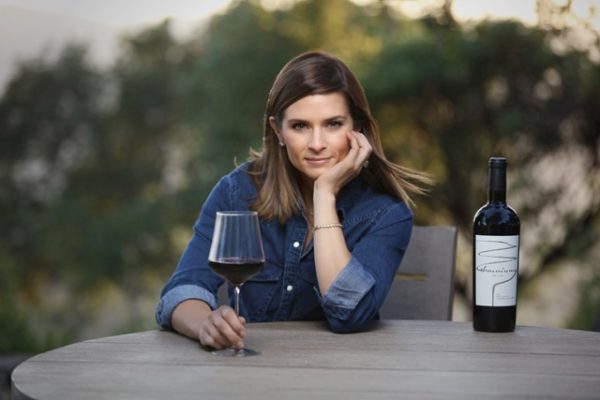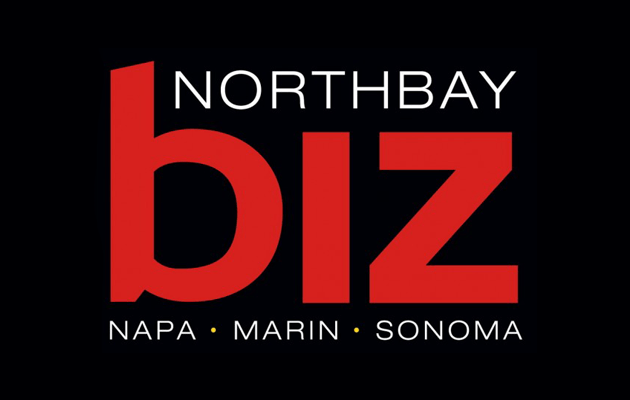 Ask Danica Patrick what the curvy line on her Somnium wine label represents, and she is quick with an explanation.
"The line is like a parallel between life's winding road and the road up to the property," she says, referencing her vineyard on Deer Park Road, northeast of St. Helena. "It has a little silver shadowing in it, to make it feel dreamy, as that's part of life."
And the red dot above the "i" in Somnium?
"It means you are here," says Patrick. "Like the red dot in a hotel room when you look at the map, or wherever you're at that has a key or a legend. It's meant to imply that when you drink the wine, try and be here now. Don't be distracted by your phone or anything else, other than the company that is with you, drinking it."
It should be noted that Patrick's name does not appear on the bottle. She wants the wine inside to speak for itself.
The auto racing star has put high–speed competition in the rear-view mirror, retiring from the sport in 2018. In the past few years she's written a book, launched a clothing line and started a podcast. But her most ambitious post-racing pursuit may be entering the ultrapremium wine market with small-production Napa Valley Cabernet Sauvignon and other varietals under her Somnium label, sourced from grapes grown at her estate vineyard, a parcel of land she purchased in 2009. (Somnium means "dream" in Latin.)
Patrick's 22-acre vineyard is located high along Deer Park Road, ranging in elevation from 1,100 to 1,300 feet. Six acres are currently in cultivation, planted with Cabernet Sauvignon, Cabernet Franc and Petit Verdot.
Somnium's general manager in Napa Valley, Tracy Smith, says the vineyard has a mostly western exposure, with some southwest exposure, and sits about 100 feet below the southwest boundary of the Howell Mountain AVA, a distinction shared by several wineries. "The vineyard faces directly towards the southwest and west, which tends to benefit from maximum sun exposure," she says. "The vineyard is typically 5 degrees cooler than the temperature on the valley floor. The lower part of the vineyard, what you can see from the road, contains the first two blocks picked during harvest because they tend to mature the earliest."
Expanding the portfolio
Patrick, 38, has a few vintages behind her now, and her vision for Somnium is taking shape. "We focused on Cabernet Sauvignon from the property in the beginning, but then we expanded into a Saignée-style of Rosé with the 2017 vintage [of 85 percent Cabernet Sauvignon], which is the initial bleed–off from the first day of harvest, when it goes into the tank, which made an awesome Rosé." (In 2018, Somnium produced 320 cases of the Rosé, and 120 cases with the 2019 vintage, according to Smith.)
"I would love to have a Sauvignon Blanc and I'd also love to have a more accessible red price point," Patrick adds. "The Cabernet Sauvignon is a high–end Cab, but it would be nice to have something that was a little bit more affordable so more people could have it. I'm also opening up to the idea that maybe with the top block on the vineyard property being Cabernet Franc, if it's a really special year where the Cab Franc stands alone, then maybe we have a next tier up of a very small amount of 100 percent Cab Franc. That would be kind of cool, too, just to have some variety for people and some options."
Cabernet Franc is a thin-skinned, finicky grape, typically used for blending, according to Smith. "Red blends tend to have a little Cab Franc, but there are a few wineries in the valley that make a 100 percent Cab Franc," she says. "The 2019 is our first vintage with Cab Franc showing its maturity and we have a barrel of it. We'd love to produce a Cab Franc if it transforms in the barrel well."
Though Patrick received county approval in 2013 to build a 10,000-square-foot winery, there are no imminent plans in place to begin construction. Currently, Somnium wines are processed and bottled at nearby Hunnicutt Winery.
Julien Fayard, joined Somnium as Patrick's winemaker earlier this year. "Danica has a beautiful view from her vineyard, and the exposure is fairly unique to Napa Valley, especially on Howell Mountain," he says. "Not too many vineyards have a southwest exposure with a steep hillside. One of her blocks faces west and slightly tips back to the north, and that exposure can make the best wines."
More creative input
Patrick was first smitten with Napa Valley when she attended a tasting at Quintessa Vineyards in 2006. "Quintessa's Sauvignon Blanc is still probably one of her favorites," says Smith. "Danica is also a collector of other fine local wines, including labels such as Harlan, Caldwell, Sherwin Family and many others."
Currently, Patrick doesn't maintain a home in Napa Valley, but she drops in frequently to conduct wine business. "One of Danica's favorite things to do every time she's here is to visit other wineries," says Smith. "She loves to experience other places and hear their stories and tour their facilities. I try to schedule her for a few different places when she's around because she wants to learn more about the valley, taste different varietals and learn from the different experiences at each facility. Education is really important to her."
Patrick does intend to be in Napa Valley a little more often, however, including during this fall's harvest. "With being a race-car driver for so long, I was still working in October, so I haven't been around for harvest," she explains. "But yes, this is something I'm doing much more of, and I'm planning on getting more involved with the blending and which creative direction to go with the varietals available––into the Sauvignon Blanc and other Cabernets and other red blends. Being much more involved in that is exciting. I love that creative part of the process, so I'm happy to have the time to do that now."
It's not possible to make 100 percent estate wines with only a few acres, according to Fayard. "Market–wise, it's very hard to build a brand to that level, because not all the wine can use the same fruit. So Danica and I are going to work on plans for the next steps."
Fully invested
As for seeking life wisdom from others, Patrick ponders the question briefly before answering with her usual straightforwardness. "I'm pretty self–motivated. I obviously want to be successful at anything I do, but I can't say there's a specific person that I [look to]. I ask a lot of questions and have a lot of curiosity, but I'm happy to take advice and always say that I'm very coachable. The group of people I go to for questions and wisdom is just always growing."
The Somnium owner points out one particular person in Napa Valley who has helped with her journey producing fine wine. "I reached out to David Abreu quite a few times," says Patrick. "He has his own wine and is also a very high–end farmer in the valley. I've asked him for advice along the way. It was actually David who pointed out the fact that I love Cab Franc, which is why I replanted one of the blocks in the vineyard from Cab Sauvignon to Cab Franc. He's a nice friend to have."
Fayard, a winemaker with more than a dozen Napa-based wine labels in his portfolio––most of which is Cabernet Sauvignon––believes Patrick is fully vested in the Somnium brand. "She is clear in what she wants and doesn't want, so in terms of understanding wine, Danica is at a point where she is discerning––'I don't like this, and I don't like that.'
"Danica has been in this awhile already, and it's a lot of money to invest," he adds. "She's an entrepreneur. She's young, and she has the energy. She's still at the beginning of her life, and it's possible she hasn't even realized her true potential yet."
Because Fayard works with so many winery owners, he believes in involving them in big decisions as much as possible. "That's for two reasons," he says. "It's so they understand what we are doing, so when they talk about their wine and present it, they have a good grasp on the life of the wine and why it is like it is. Second, as I
make wine with their name connected to it, the owner is part of the process, so the wine is ultimately determined by their decisions, too. When we bring in the owners, there's a much richer discussion."
A person of journey
"People become really emotionally attached to making wine," says Fayard. "Early in your journey you might bang your head against the wall a few times, but then you start loving what you do and move along. Danica is a person of journey, and she's not too far removed yet from her racing career. She has the intent of being more invested in this now. It's a big investment, and the wine business is very personal and usually very close to the heart. But she's not afraid of working."
Fayard believes Patrick has a bright future in the wine business. "She's bringing a new brush stroke to the painting that is Napa Valley."
What advice does Patrick give a woman who may be considering a different career path? "All I can say is, you should always do something you are passionate about and that you love, and it's fun and you are inspired, and then it doesn't really feel like work."
By Jean Saylor Doppenberg