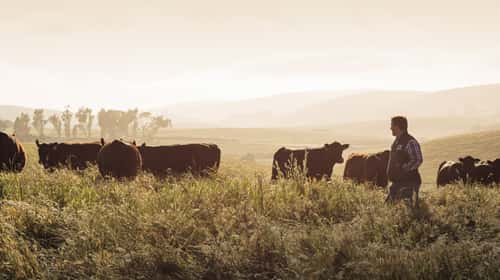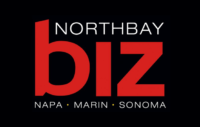 Where's the beef?
And for that matter, the chicken, pork and lamb?
Thirty-six years after Clara Peller uttered her iconic line in a Wendy's commercial that became an advertising classic, Americans in the era of COVID-19 were asking several iterations of the same question this past spring. Major food processing plants, mostly in the Midwest, were forced to temporarily close because of the virus, leading to a scarcity of meat and poultry in local North Bay grocery chains.
And while the shortages were real and pickings were slim for a few weeks, one fact became readily apparent. While big ranchers across the country have been quaking in their boots and fearing the worst, including herd euthanasia because of processing plant closures, niche ranchers in the North Bay, as well as the butchers and grocers that support them, are now in boom times as hungry shoppers are steadily knocking at their doors.
Restaurant woes
Supplying North Bay restaurants with meat and poultry is critical to the success of smaller ranching operations. When restaurants were forced to halt on-premise dining in March, many North Bay ranchers saw an immediate drop in demand.
"Ranchers had to refocus if their business was restaurant-based," says Tawny Tesconi, executive director, Sonoma County Farm Bureau. One local poultry farmer (who declined to be interviewed) reportedly lost 80 percent of his business shortly after the crisis erupted, Tesconi says.
Rancher Joe Pozzi, who owns property in Valley Ford, notes that in addition to restaurants, closure of virtually all food service components, such as schools and catering businesses, put a strain on certain ranching and farming segments. But that didn't stop ranchers from taking care of business. "It is essential that we be out there, providing food and products," Pozzi says.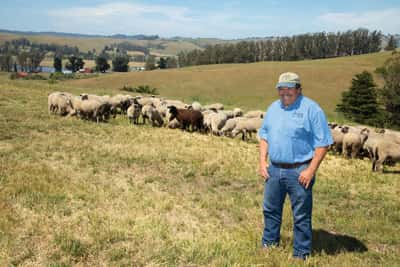 "The biggest change we encountered was the drastic reduction in our restaurant business," says Lisa Poncia, who owns Stemple Creek Ranch in Marin, along with her husband, Loren.
"First the fires, now this," adds Loren. "It's all been hard on the restaurant world, period."
Stemple Creek Ranch provides beef for many high-end restaurants, including Zuni Café in San Francisco and Chez Panisse in Berkeley. Another of its clients is Zoftig Eatery, located in a small strip center near Memorial Hospital in Berkeley.
"Zoftig was able to immediately shift to full take-out service, and we're doing all we can to support them," says Lisa. It's a hard time for restaurants and for us. We have personal relationships with all our clients and our heart is breaking for them."
Supply and demand
As restaurant sales plummeted, small ranchers beefed up sales to other sectors, where demand accelerated because of blips in the national food supply chain.
The Poncias, in addition to serving the restaurant trade, have a good clientele among locally owned grocers and butchers, and Lisa reports that business has continued steadily. Stemple Creek Ranch also sells at local farmers' markets and operates a healthy online business, which has grown considerably since the pandemic. "We've been spending a lot of time working behind the scenes," she notes, packing meats in dry ice, finding boxes and other necessary materials from various vendors and keeping a complicated shipping operation under control.
Pozzi Ranch raises lamb in addition to cattle. While 50 percent of that lamb traditionally is sold to restaurants, Pozzi was in a unique position because he also supplies lamb to all Whole Foods Markets in Northern California. "The retail side [of the lamb business] has been strong because that's the only place people can go now to get lamb," says Pozzi.
Another key element in sales has been a direct-to-consumer movement. Many small ranchers, long before COVID-19, had already embraced direct-to-consumer as part of their business model, including Freestone Ranch in Valley Ford.
Misty West Gay and her husband, Jon, operate four cattle ranches—two in Mendocino County's Round Valley area and two in Valley Ford. Both were pursuing software careers in San Francisco when they left tech and got into agriculture, some 15 years ago. Their operation is small—50 to 60 head of cattle each year. Their beef can be found at three local markets, including Andy's Produce and Bill's Farm Basket in Sebastopol, and Bodega Country Store in the town of Bodega, and Valley Ford Market in Valley Ford. Everything else is sold direct-to-consumer in custom quarters, half and whole animals.
Freestone Ranch harvests its cattle either on the ranches, using field slaughter services of Willowside Meats in Santa Rosa or Bud's Custom Meats in Petaluma. They also offer wholesale beef, through Western Meat Co. in Modesto, and Lepe's Meats in Santa Rosa, now it also does business with Western Meat Co. in Modesto, now that Marin Sun Farms no longer processes meat from small local producers that do not sell to its two labels, a step it took in January. Marin Sun Farms stopped offering slaughter services to small local ranches to take ownership of their entire supply chain.
After harvest, Freestone Ranch sends the beef to three local butcher shops—Lepe's Meat Company, Willowside Meats and Bud's Custom Meats—where it is cut, packaged and frozen until the customer picks it up.
"Right now, the butcher shops are trying to keep up because the restaurants have cratered and it's hard for them to refocus and repackage for the individual consumer market," Gay says. "There are extra levels of crazy with the processing right now, and I am grateful for the support of local butcher shops."
A meaty challenge
It's been a roller coaster ride for local butchers almost from the day shelter in place (SIP) orders were issued. "It's been so wacky," says Jenine Rinn, who owns Sonoma County Meat Company, along with husband Rian, which is located on Sebastopol Avenue in Santa Rosa. In just one day, their business was slammed with demand. "It's been challenging for everyone—staying in front of protocols from CDC [Center for Disease Control and Prevention] and the North American Meat Institute. It's taken a lot of flexibility, but we're committed to supporting our customers and getting everyone through [the crisis]."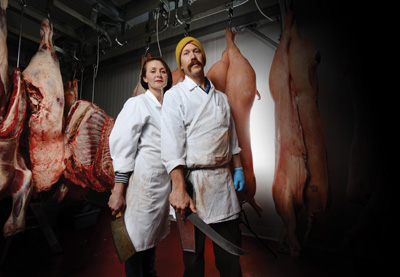 In addition to selling wholesale to restaurants and grocery stores, Sonoma County Meat Company (SCMC) has its own retail store. It offers cut and wrap services for ranchers, plus SCMC makes more than 50 kinds of sausage and smokes bacon, ham and jerky on site.
Like any retail food supplier, the company had to change operations to accommodate social distancing requirements, such as limiting the number of customers allowed in the store and requiring masks. "There's no question the pandemic has increased demand for grocery shopping. Now people are spending money on cooking, rather than dining and traveling," Rinn says. "Right now, we are especially grateful because our doors are still open and we remain useful to the community during this crisis."
As part of meeting the new challenges, SCMC set up a curbside pickup operation, which required Rinn and her team to finally do something they've been wanting to do since they first started in business six years ago—put their meat case online. "The online store for curbside pick-up really took off," says Rinn. "It's been a wonderful way for people to get what they're looking for without having to interact in person." They updated their website to add an e-commerce platform, and one thing led to another. By mid-summer, the neighborhood butcher will be shipping nationally, provided all systems are running smoothly. COVID-19 made it happen. "This was the push. This is what we need to do to remain relevant," Rinn says. 
Something old, something new
The story is much the same for another iconic local butcher, Willowside Meats, which has operated for 60 years on Guerneville Road in Santa Rosa. Custom cut and wrap is the majority of its business, along with field slaughter. The business is now owned by Chris Peterson and John Taylor, who bought Willowside Meats from Don Alberigi in May of 2019.
"Thank God we were stocked up when the crisis began," says Peterson, who saw an immediate surge in business. Like SCMC, Willowside Meats enacted strict rules of engagement. Only two customers allowed in the store at the same time, hand sanitizer must be used before entry, no personal shopping bags or other reusable items and contactless payment must be used when possible. Willowside also offers curbside pickup.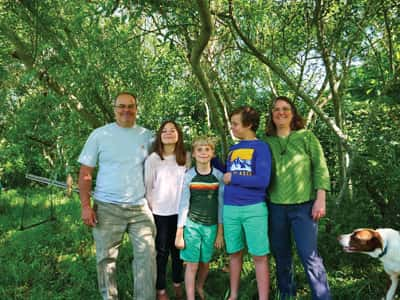 Among those entering the retail store were lots of new customers, Peterson notes. "They're not eating out anymore. That's basically how they lived. Now they are cooking more and more," he explains. Another trend he's noticed is that people are getting creative in the kitchen. "[They're] looking for different stuff they would normally never cook."
They're also stocking up more than before, coming in less frequently. "Most don't have large freezers, so that is a problem," Peterson says.
At the end of March, as meat supplies in grocery stores began to dwindle, the No. 1 best-selling appliance on Amazon was a deep freezer. Normally, blow dryers rule as king of Amazon appliance sales.
Moving forward
Every crisis is a teachable moment and the lessons we've learned—and continue to learn as we move forward—will inevitably alter the food supply chain.
"Consumers will want to buy direct from ranchers and we'll see an uptick in online sales," says Lisa Poncia. "I think you'll be seeing a lot more beef (and other food products) being shipped directly to homes."
Gay believes consumers are taking more interest in knowing where their food is sourced. "There's going to be lots more awareness of buying locally and knowing how supply chains work," she says. "This could benefit us ultimately. Right now, there is a degree of forced cluelessness in the consumer culture. Some don't want people to think of where things come from. Now they do." The food chain interruptions caused by COVID-19 will now force people to consider who is downstream. "It's a crazy wake-up call, says Gay. "But it's healthier to understand the supply chain."
Pozzi predicts we will see changes in sourcing and distribution. "So many people were going to restaurants four or five times a week. We're not going to be doing that. People will want to know they have food security and there is going to be a lot more home cooking," he says.
"I see big challenges ahead for the industry. Food security at the local level is something we have to do. We need every producer we can to stay in business."
Chicken rancher Jessica Ascoop, owner of A4 Farms in Fulton, believes COVID-19 has helped consumers learn more about food. "Food is a precious commodity in our world, and from my point of view, maybe they will learn to appreciate local food and farmers, and where it comes from because they could not find it at larger chains."
"Trust me, we could not feed the masses without big commercial ag, but I hope they have gotten a glimpse of a lot of local food-producing agriculture they weren't aware of before. I hope they strive to find those other sources—milk, small cheesemakers, local butcher shops. It is extremely important for them to have found it and continue to support it. Little farmers are here, and ready for you," she says.
"Ag is precious and we're not bad guys. We are stewards of our land. Without the land, we could not farm animals or crops. We are conservative with water. We strive to do our best and put our best foot forward," Ascoop asserts. "I know my product from start to end, and most of us [ranchers] do. A lot of people have no concept. They've never had to think where that package came from."
As for the near future, Tesconi expects that niche farmers and ranchers will continue to adapt to the ever-changing business landscape. "As restaurants are allowed to open with limited service and more people get back to work, I anticipate we will still see a strong e-commerce
effort in crop sales, while producers pivot back to supplying their traditional customers like restaurants," she says. "We're nearing the point of peak season and production in animal and plant products—our farmers will be challenged to get their perishable goods sold in a sluggish market compared to previous years."
By Jane Hodges Young