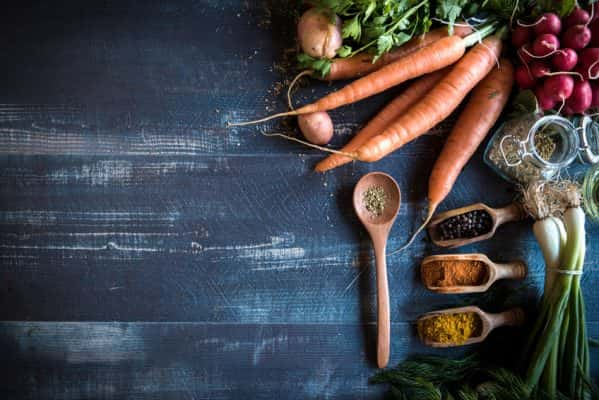 Cooking concept with vegetables and copy space in the middle on wooden background
LIME LICUADO
Makes about 3 cups
Licuados ("blendeds" or "liquifieds" in Spanish) are part of the larger universe of fruit drinks
made with fruit juice diluted with milk (either fresh or canned) or water found all over Mexico
2
and Central America. They are simple to make and there are as many variations as are the cooks
who make them. Besides fruit they can also include nuts and raw egg.
By contrast with aguas frescas, which are made in advance and ladled from large jars, and other
drinks such as refrescos and jugos, which are typically mass-produced and bottled, licuados
typically are blended and made to order. Sometimes they are also made into an "adult beverage"
with the addition of a little rum.
2 large limes, washed and roughly chopped
1/3 cup sugar
1/3 cup sweetened condensed milk
3 large mint leaves plus more for garnish
2 cups cold water
Place all ingredients in a blender and blend on high speed for 30 – 40 seconds or until limes are
nicely finely chopped. Strain thru a medium strainer pressing down on the solids. Adjust sweet
and sour elements to your own taste. Chill till very cold or pour over a few ice cubes and garnish
with mint.
Variation: Add 1 small skinned and seeded avocado before blending.
John Ash (c) 2020