From "A Bold Knife and Fork", MFK noted that this could be made quite sophisticated by substituting some white wine for some of the tomato juice.  It should be brought just to the steaming point and served immediately.  For lunch or dinner chopped watercress is a fine addition.  Or why not a spoonful of fresh caviar.
1-part good stock
1 part tomato juice or V-8
1 part clam juice
Mix, heat to simmer point and serve, seasoning and garnishing as wished.  Good alone or with a sandwich at lunch.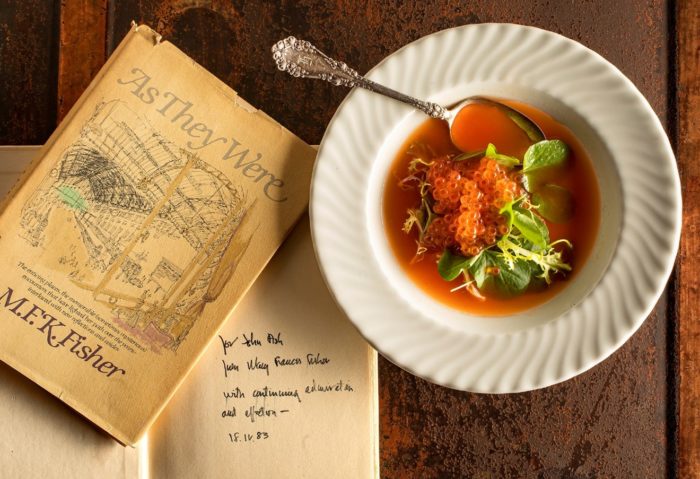 PD 3/21 MFK