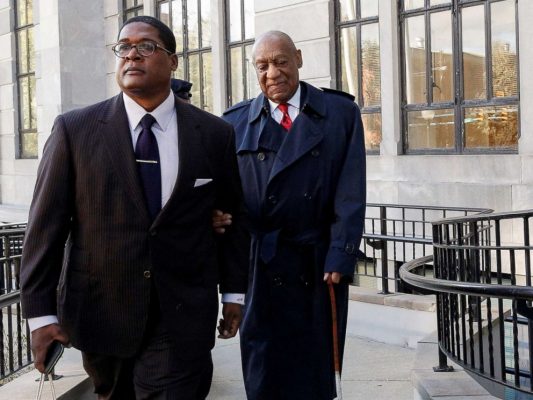 It was a long, uphill battle, years in the making, but prosecutors in Montgomery County, Pennsylvania, finally won the conviction on felony sexual assault charges of the man once revered as "America's Dad."
At the age of 80, Bill Cosby was convicted today on three felony counts of aggravated indecent assault stemming from drugging and molesting a woman in his suburban Pennsylvania home nearly 14 years ago.
As the verdict was read just before 2 p.m. in the Montgomery County Courthouse in Norristown, Pennsylvania, Cosby leaned his head down, took a deep breath and appeared to close his eyes.
The conviction came about 11 months after a mistrial was declared in Cosby's first trial when a jury failed to reach a verdict.
The jury of seven men and five women began deliberating Wednesday and spent a little over 12 hours going over evidence presented to them over two weeks before rendering their unanimous decision.
Cosby was convicted charges connected to the assault on Andrea Constand, a former director of operations for the women's basketball team at Temple University, where Cosby was a trustee and major financial donor. Constand testified that Cosby knocked her out with a powerful drug and sexually assaulted her in 2004 at his home.
The prosecution was also allowed to call five other women to testify that Cosby assaulted them in the same manner.