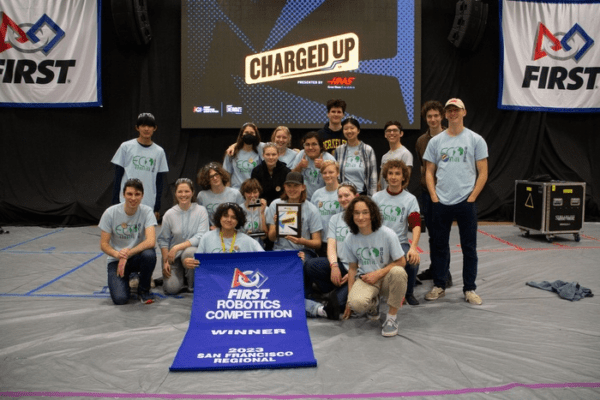 Credo High's FIRST robotics team, Eco Robotics 8016 (Donorbox.org)
A robotics team from a high school in Rohnert Park is headed to compete in an international competition. The Credo High School Eco Robotics Team is coming off a successful outing at the FIRST Robotics Competition in San Francisco earlier this month. They were one of the smaller clubs there, but finished in the top three out of 42 teams. They were invited to the FIRST World Championships in Houston, Texas. The competition runs from April 19th to 22nd. Credo High's robotics team has only been around for four years.
Click here to find out how to help the whole team get to Houston.